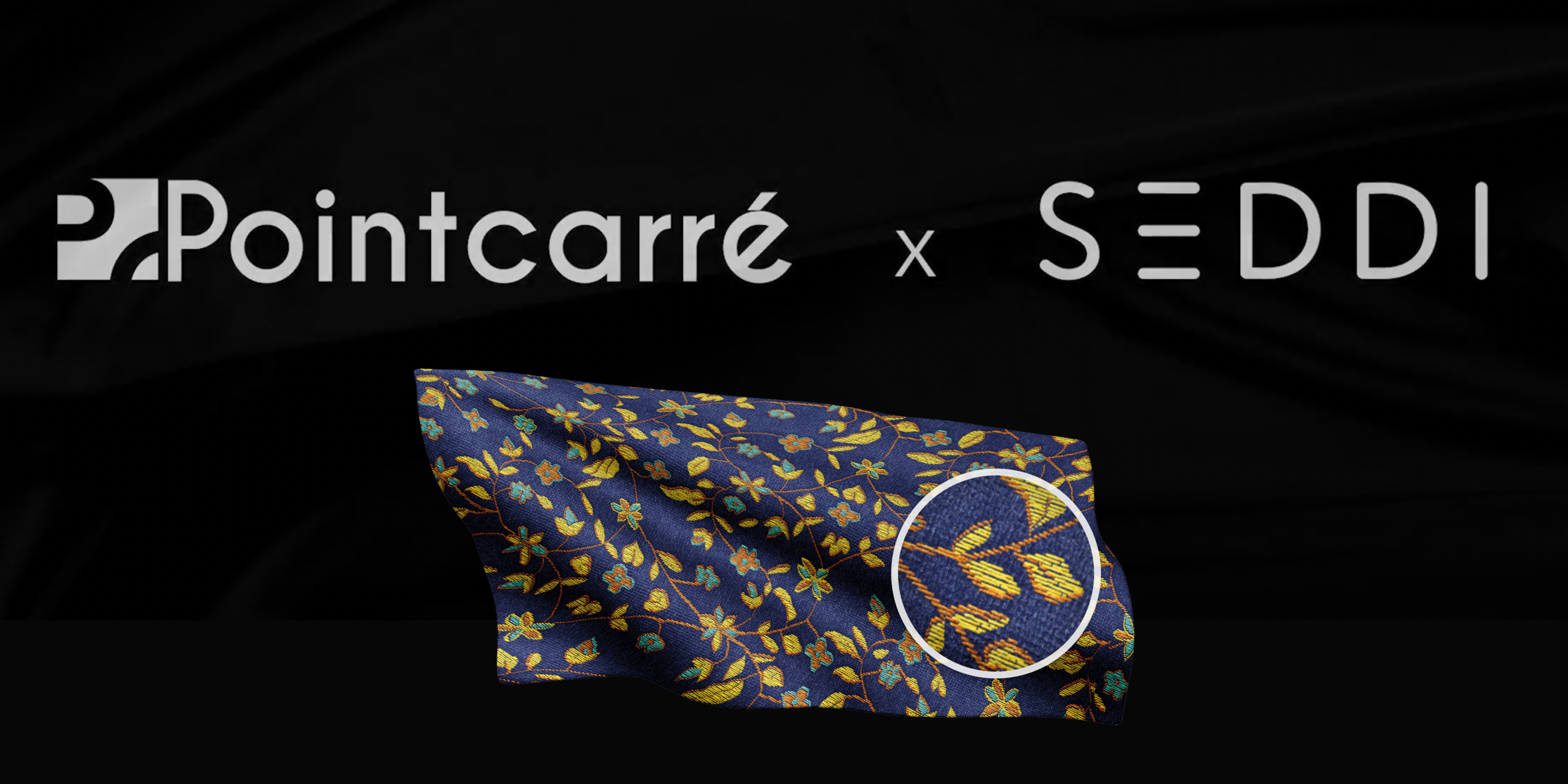 The Next Wave of Digital Textile Design
Pointcarre and SEDDI have joined forces to combine the function and ease of use of textile design software, with the precision of physical and optical science that's powered by AI.
Trusted textile design partner Pointcarre is now compatible with SEDDI Textura, the only clould-native textile digitization technology with true-to-life physics.
What does this mean? Users of Pointcarre can now build a digital textile sample and then export it to SEDDI Textura. From there, use the software to extrapolate the sample into a fabric. Textura uses physical and optical science that simulates the true mechanical and optical attributes of textiles in 3D, enabling accuracy, speed, and collaboration for designers.