No need for expensive equipment
Scan your fabrics with a flat-bed scanner

Upload an image to Textura and get the maps in minutes.

Fully online tool to

Generate maps
Tile
Edit material properties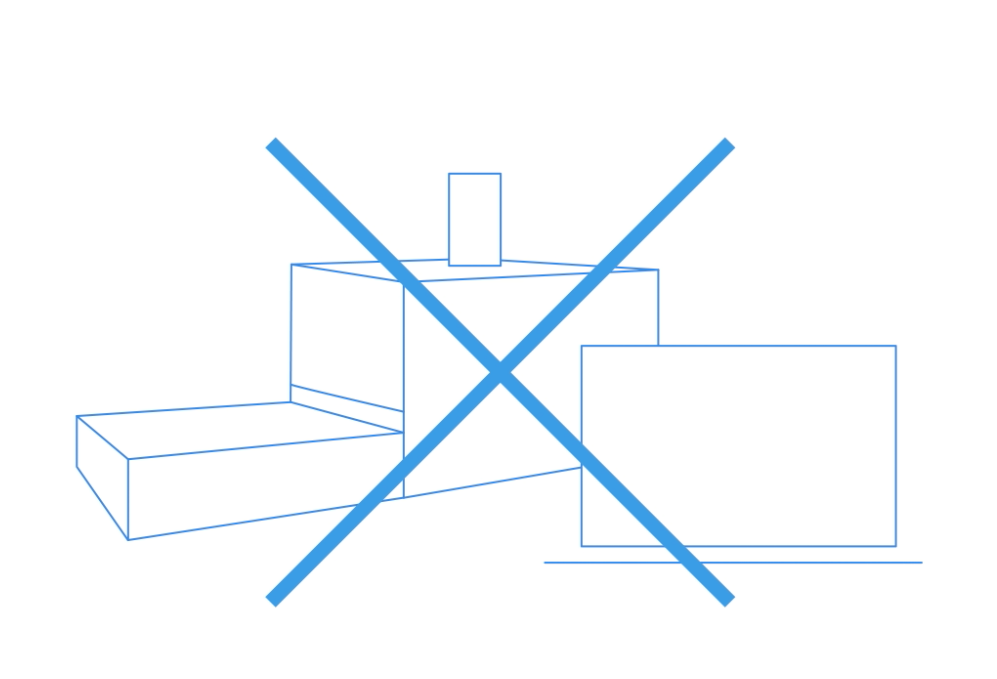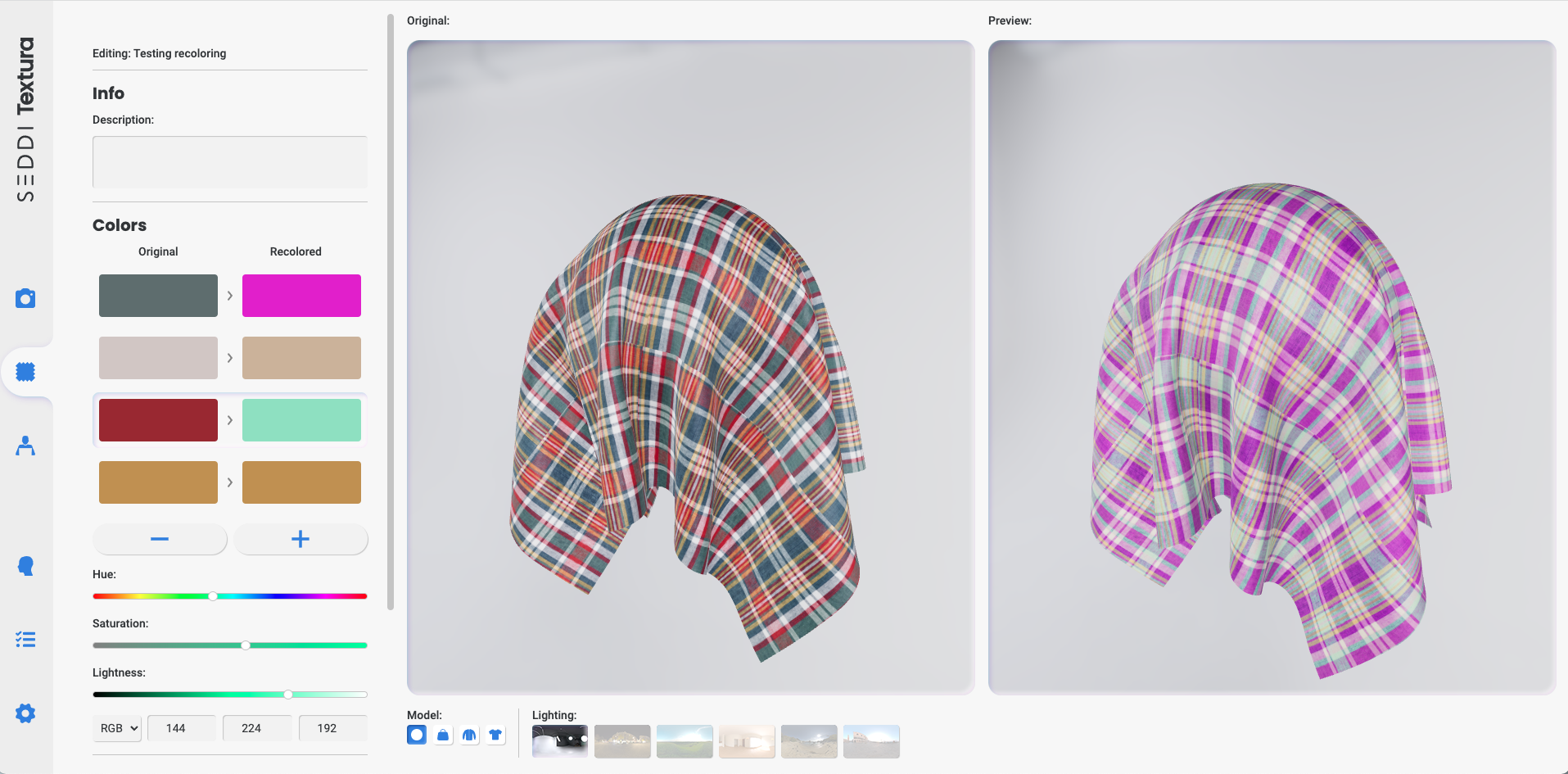 Edit material properties to create new versions and variations
Recolor fabrics to create different colorways

Change material properties and create entire collections from one source material

Input color data from your colorimeter to achieve color accuracy
Use tiling tools to achieve seamless repetition
Textura's tiling tools help you select the best area for you to create seamless tiled textiles.

Preview the final results live in real time.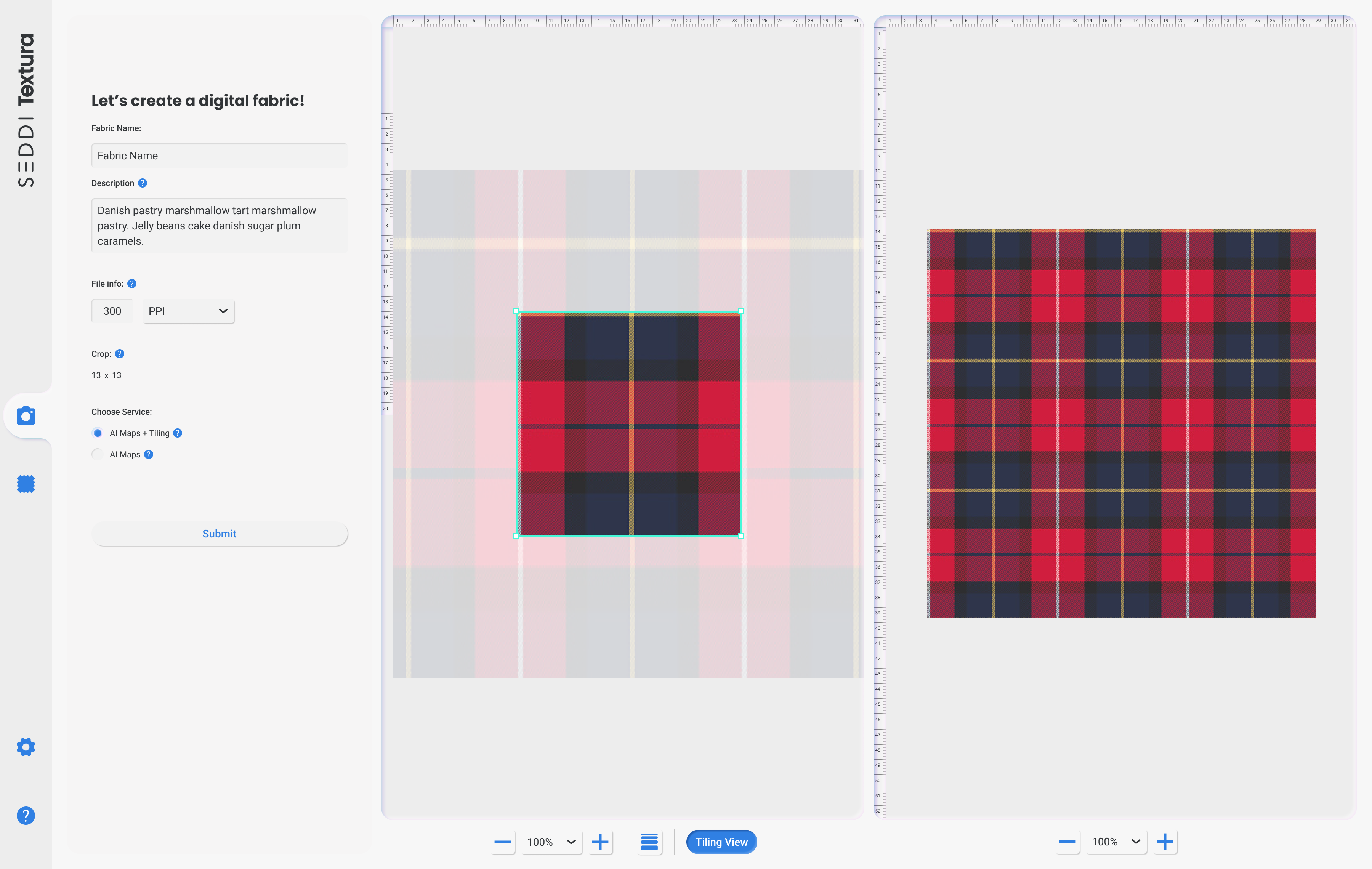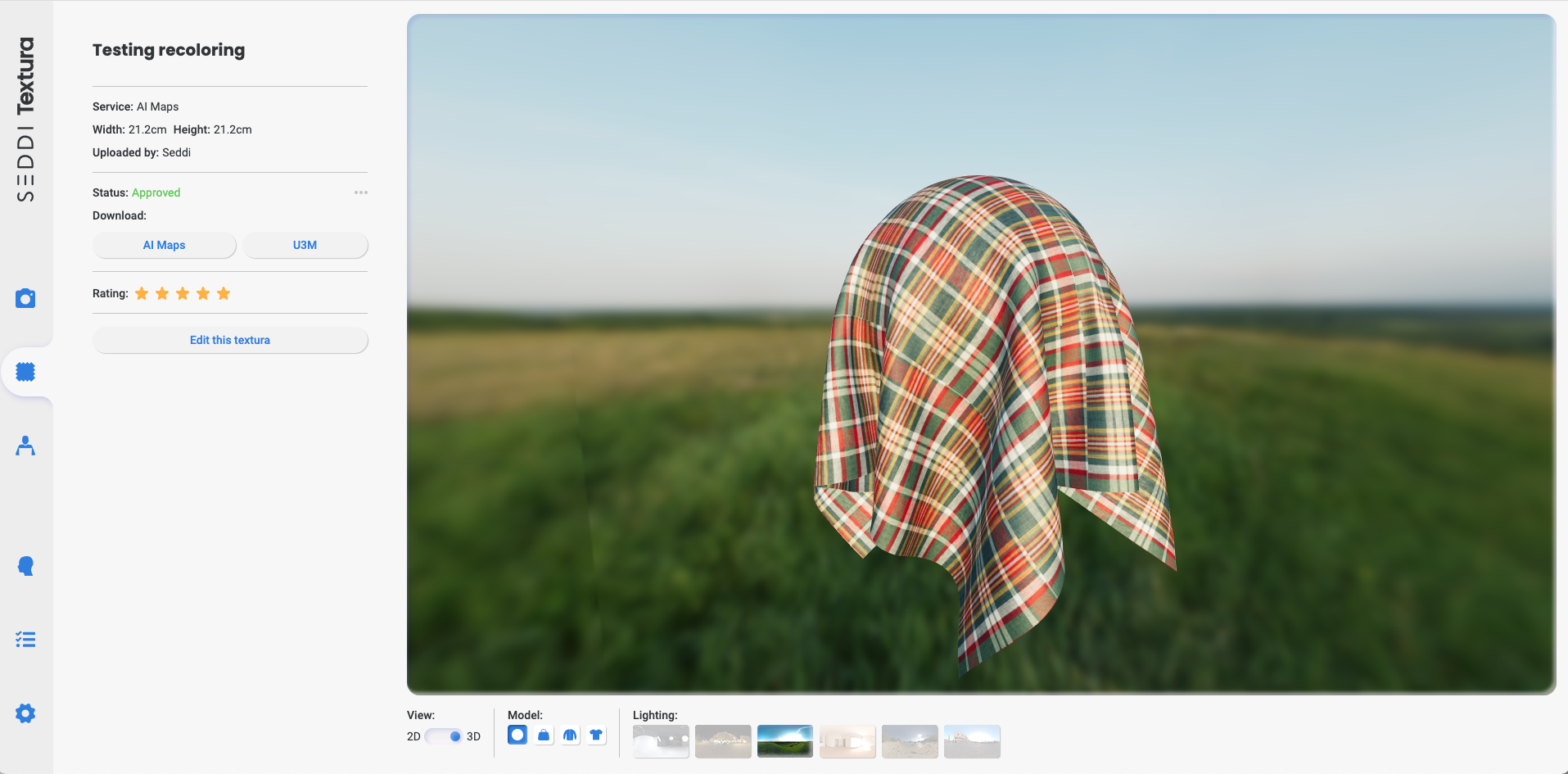 Extract the physical properties of fabric
Textura combines basic information of the textile with extracted information from the uploaded image to predict the physic properties of textile materials.
No need for physical testing hardware or equipment

Input known parameters such as density or % of elastane, the Textura AI does the rest
Manage your own material library
Visualize you material in a variety of scenes and lighting scenarios

Download ZIP and U3M files compatible with other 3D software tools.

Collaborate with colleagues and build shared libraries together.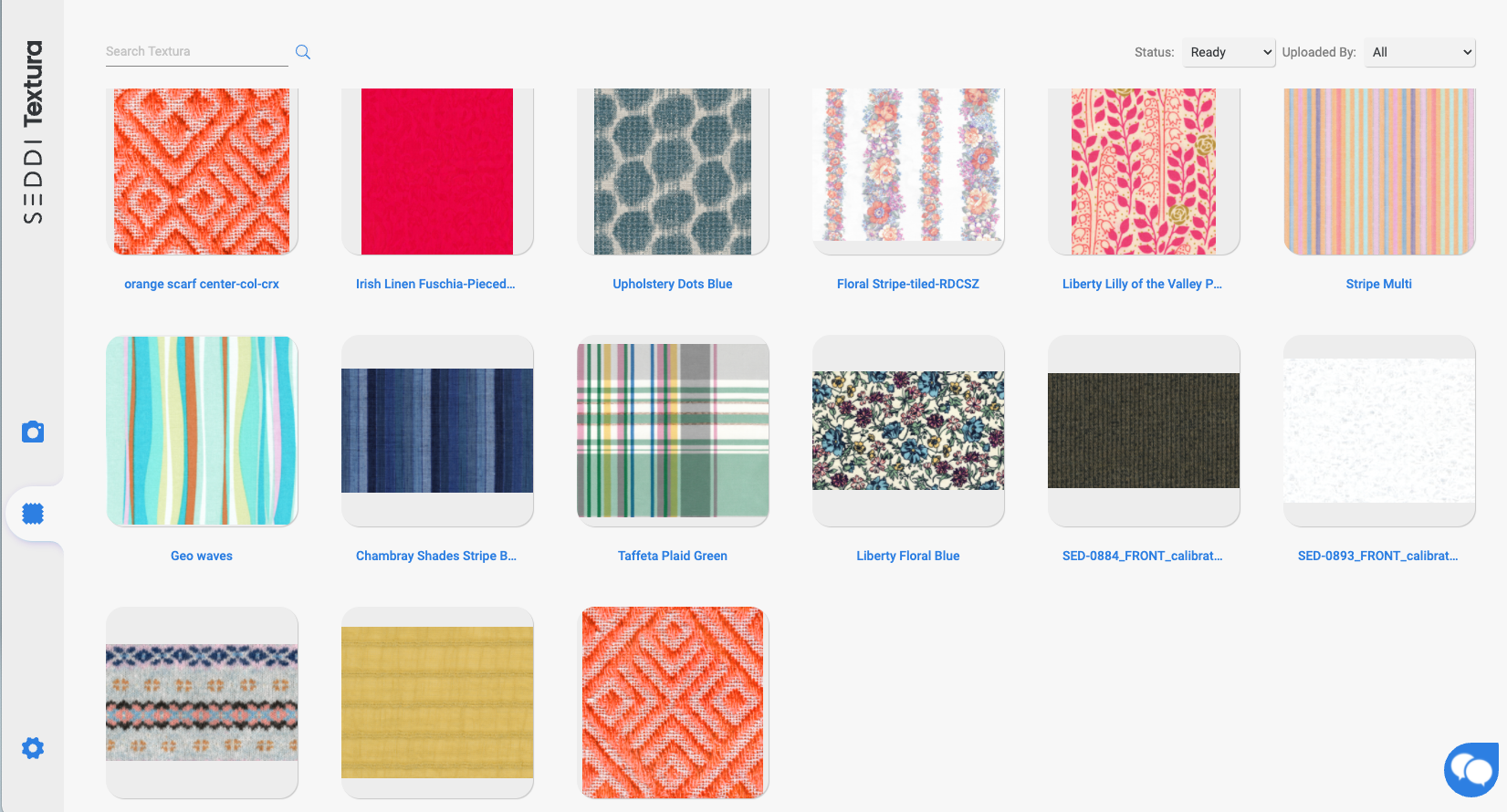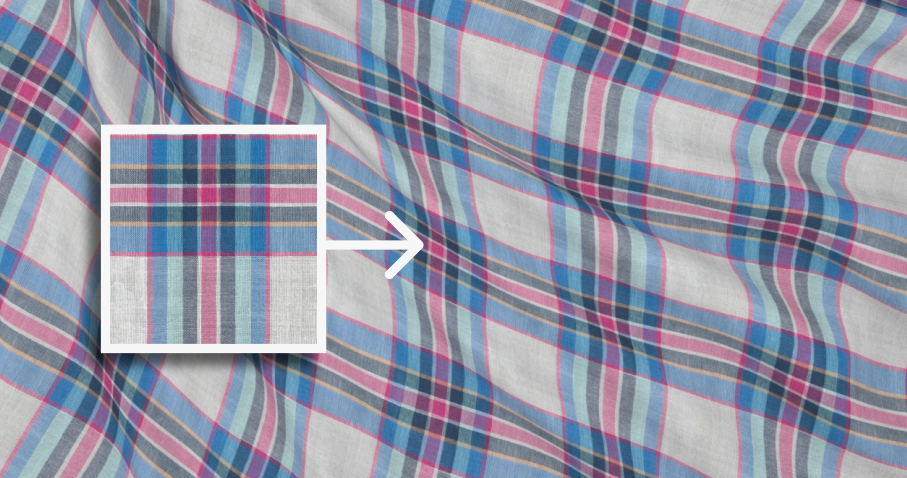 Scale to the demands of your entire season.
Tiling is a complex process, and seamless repetition requires time, skill and a professional eye.
Our team of professionals can tile all your fabrics. Get results fast. fabrics perfectly.

To ensure the high quality output tiling is reviewed under different scenes and lighting scenarios.